Life Style
5 Essential Questions to Ask Your Mortgage Broker Before Committing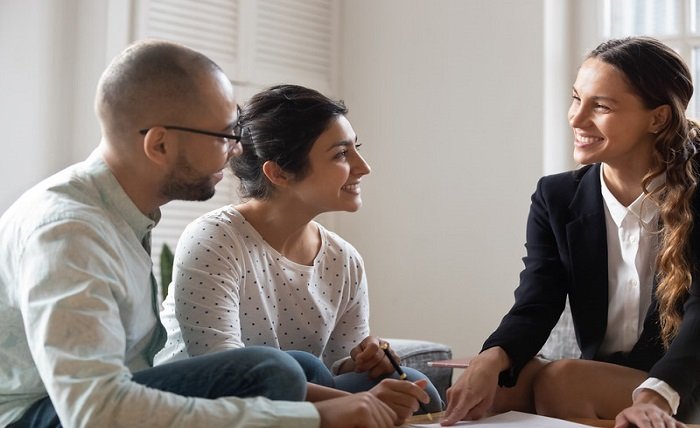 Buying a home is a significant milestone, and finding the right mortgage is an essential part of the process. So if you're exploring your options for a home loan, enlisting the expertise of a mortgage broker can be invaluable. Specialist mortgage brokers act as a liaison between you and lenders, helping you find the best loan that suits your needs. However, not all mortgage brokers are the same, and asking the right questions before committing to one is essential. So, below mentioned are five essential questions you should ask your mortgage broker to ensure you're making informed decisions for your home loan journey.
What Types of Loans Do You Offer?
Start by understanding the range of loan products the mortgage broker can offer. Ask about various loan types, such as fixed-rate mortgages, adjustable-rate mortgages (ARMs), FHA loans, and VA loans. A reliable mortgage broker will assess your financial situation and provide you with options that align with your needs and preferences. Having access to a wide selection of loans ensures that you have the flexibility to choose the best fit for your financial goals.
How Do You Determine Interest Rates and Fees?
Interest rates and fees can very much impact the total cost of your mortgage. Hence, ask your mortgage broker how they determine interest rates and what fees are associated with the loan process. Understanding the factors that influence rates and fees will help you assess whether the broker is transparent and offers you competitive options. As such, be sure to inquire about any potential hidden costs that may arise during the loan application process.
Can You Explain the Pre-Approval Process?
Getting pre-approved for a mortgage is a crucial step before house hunting. Hence, ask your mortgage broker to explain the pre-approval process thoroughly. Inquire about the documentation and information you'll need to provide and the estimated time it takes to receive a pre-approval letter. Being pre-approved gives you a competitive advantage when making an offer on a home and shows sellers that you are a serious and qualified buyer.
How Do You Assist with Loan Closing?
Closing on a home loan involves a series of complex steps and paperwork. So, ask your mortgage broker how they assist with the loan closing process. A reliable broker will guide you through each step, ensuring all necessary documents are prepared and submitted correctly. They should also be readily available to address any last-minute concerns or questions that may arise during the closing process.
What Sets Your Services Apart?
Last but not least, ask the mortgage broker what sets their services apart from others in the market. Understanding their unique selling points will help you gauge their level of expertise, dedication to customer service, and commitment to finding the best mortgage solution for you. Hence, look for brokers who are passionate about helping clients achieve their homeownership dreams and have a proven track record of success.
Conclusion
Choosing the right mortgage broker is crucial in securing the best home loan for your needs. And by asking these essential questions, you'll gain valuable insights into the broker's offerings, expertise, and commitment to customer service. Specialist mortgage brokers will guide you through the home loan process, ensuring you make informed decisions and find the loan that aligns with your financial goals. Meanwhile, remember to take your time, do your research, and choose a mortgage broker who will be your trusted partner on your homebuying journey. With the right broker by your side, you can embark on the path to homeownership with confidence and excitement.